Have you, someone dear to you, recently lost a beloved pet?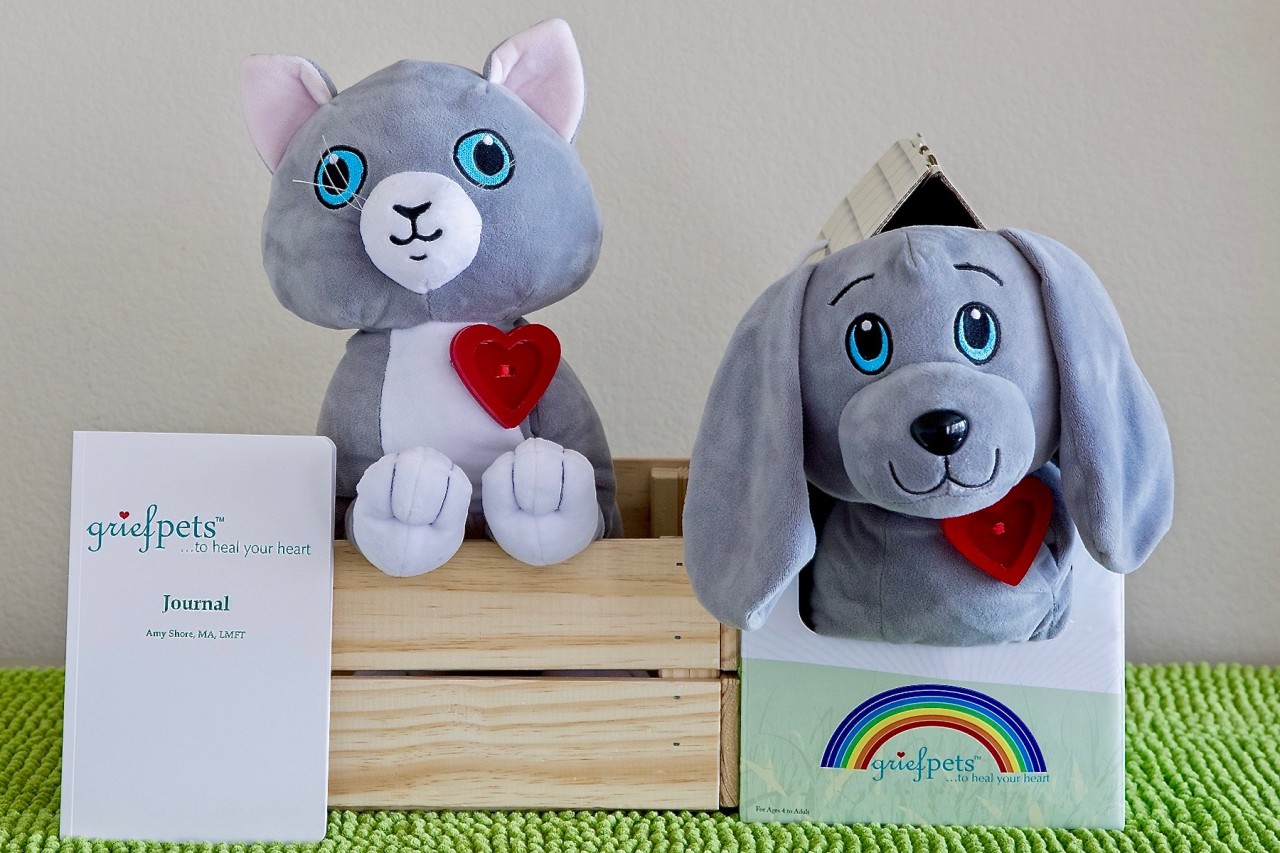 griefPets, the 1st transitional support tool for pet loss is now available
I'm so happy to say that after a journey of 6 years, griefPets is FINALLY AVAILABLE for purchase online! This project of TRUE LOVE has brought so much healing to my life and my hope is that this unique product can do the same for others.
griefPets is the first of its kind grief-kit…a tactile support tool for pet-loss. Having a griefPet for parents with children is a great tool…to work through the activity book together, to talk about and write your memories, thoughts, and emotions…a bonding experience to bring families closer together and heal their hearts.
The specially designed stuffed animal is a perfect way to memorialize a beloved pet, with a picture frame, pocket to hold precious keepsakes, and a removable heat pack that gives the animal substantial weight and warmth. You can even add the pet's collar around the neck. griefPets is a wonderful gift to give to a family member, friend, or client when you don't know exactly what to say or do for them.
With every griefKit purchased, $1 will be donated to the IAAHPC (International Association for Animal Hospice & Palliative Care), to help raise awareness for pet hospice & the beauty of end-of-life-care.
We are evolving our resources to help those in need, stay tuned for updates! Connect with us @griefpets on FB or IG & tag a friend to be entered into our giveaway!
With Gratitude,
Amy LeBlanc
Creator of griefPets
Stay Informed
When you subscribe to the blog, we will send you an e-mail when there are new updates on the site so you wouldn't miss them.
Comments
No comments made yet. Be the first to submit a comment